Date:
Location: St. Anne's Park, Raheny, Dublin 5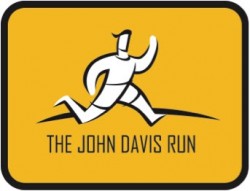 Directions and & details of the course: http://www.parkrun.ie/stannes/course/
It's a great Piranha day out for members, family and friends and we ask that as many members of Piranha as possible come along, either to run, or to marshal, in the 5K race.
It's one of the two dates we ask you to give back to your club, the other being DCT.
We will use the Parkrun at St. Anne's Park for the event and are hoping to raise €2,000 for the Irish Cancer Society in the process, so all support is greatly appreciated.
This is a great social day out as we organise tea, coffee and scones after the race with prizes for the fastest male and female as well as some unorthodox prizes.
We are also hoping that John Davis's niece will be there on the day.
What you need to do:
1) Register with Parkrun, this is Free!
http://www.parkrun.ie/register/
If you have registered previously you do not have to register again. When you register, a barcode is issued to you via email. This barcode is required on the day for your race time. Full details about St Anne's Parkrun and directions on how to get there (as well as bus routes) can be found on their website: http://www.parkrun.ie/stannes/
2) Donate a minimum of €15 to the Irish Cancer Society through the EveryDayHero website:
https://give.everydayhero.com/ie/john-davis-piranha-park-run
3) Confirm your attendance at the link below (and also let us know whether you are available to volunteer, or to run, on the day & likely to attend for the post-race tea/coffee/cake) so we have an idea of numbers.
https://docs.google.com/spreadsheets/d/1z7G7h7NhOSzPbMUfVoM02ophc6WQDkahGP1DqS_JbNM/edit
4) Join in the post race coffee/tea/cake prize giving which will be held at Olives Café @ The Red Stables
Race Day Schedule
09:00 All Piranhas (marshals and racers), please be at start of course.
09:30 Start of race.
> Please familiarise yourself with course & St. Annes car parking http://www.parkrun.ie/stannes/course/
10:30 Red Stables for coffee/tea and scones.
11:00 Piranha prize giving
Looking forward to seeing you there!
We hope to make this great day out for all. So the more the merrier!
A Memory of John Davis (By John Staunton)
John Davis was the run coach for the club when I joined back in 2004, and he sadly passed away in 2007 after a long illness. He had been involved in the Irish athletics scene all his life and we were really lucky to have someone like this as part of the club at the time.
When I started triathlon, my previous sporting backing had been pretty much all soccer based … and I didn't for a moment think that I would ever need to learn how to run. At one of the first coached run sessions I attended in Belfield, John watched me do a few laps and then took me to one side and said "if you keep running like that, you'll be injured for life and become a cripple" ! When I got over my indignation, John went on to explain to me the basic of running form and style – that being on your tip-toes all the time puts too much strain on your calves – that dropping and relaxing your shoulders allows you to get more air into your lungs. And over the following weeks and months, John was always alert to observe further and give me more tips and advice. He had great time for everyone in the club – from the "elites" at the time (people like Anna Frankland, Ray O'Neill, Eimhin McManus, Wes Murphy, Tom & Lorraine, Mary Horgan come to mind) right through to the complete "newbies" like me.
John Davis also coached our sessions in the Phoenix Park on Saturday mornings, cold or wet weather was never a reason not to get out ! And we did circuit training with him in Santry too, which involved my first introduction to straddling hurdles and medicine balls – enough said. John developed detailed training plans for people in the club, depending on what triathlons or races they were preparing for … and these were hand-written by John, photocopied and handed out to us at the training sessions (I think I still have some of these at home, must dig them out again …). He came along on several of the Italy warm weather training camps – unfortunately I didn't make it to any of these, but am sure that others will have some recollections and anecdotes from these too.
So overall John Davis was an amazing man, a gifted and dedicated coach, and a real friend to everyone in the club at the time. I know I personally benefited greatly from his expertise and am sure many others did too.