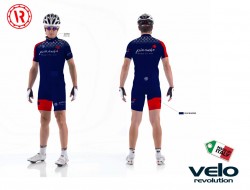 When and how can you can order new gear:
Keep an eye on the web site for details of when you can order Piranha club gear.  The supplier of specialist gear is VeloRevolution http://velorevolution.eu/ and prior to the order dates fitting times will be arranged and advertised.  It is advisable to attend the fittings to ensure you are getting the correct size.
All gear will be delivered to the club and arrangements will be made for collection and distribution.
Typically the winter gear is ordered before the 31st of October and the summer gear (mainly the tri-suit) before the 31st of January.
At times the club will subsidise the purchase of items of gear but members can only avail of one subsidy per year – the year starts with the winter order.
For further details or any enquiries contact Aidan by email [email protected]
Thanks
Aidan Hughes
November 2016