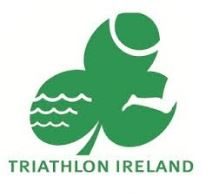 Envious of those Piranhas, 2016 national club champions? You too could be a hero!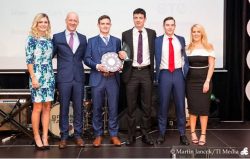 As co-ordinators for Piranha's 2017 National Series strategy, our objectives are to encourage member participation in the National Series, to achieve success for the club…………..and for people to have fun!
What is the National Series?
The National Series consists of 16 races, running from mid-April to late-September, that includes nine sprint distance, six Olympic distance, and 1 middle-distance race. It is open to all full members of Triathlon Ireland, regardless of how slow or fast you are! At the end of the year, participants are split by gender and ranked both overall and according to their age group. Participants receive points for up to four races, of which at least one must be sprint distance and one must be Olympic (standard) distance. Points are awarded for each race according to TI's formula. This has been known to befuddle many, but in essence, points are a function of your time (not your position) relative to that of a good standard athlete of the same gender. The idea is that each race offers the same opportunity, so that regardless of where you do your four or more races, your ranking is comparable with fellow triathletes across the four provinces.
Why Compete in the National Series?
Be a Club Champion – get up on that podium with your Piranha clubmates!
Individual Glory……..well, maybe if you're as fast as Dr. Tom!
Age Group Success – the top three in each age category are awarded medals at year end.
Benchmark Yourself – as races are otherwise hard to compare, the NS is a good way of assessing your progress.
Of course, it's not all about performance…………
The NS races take you to some very nice parts of Ireland.
Get to know your clubmates better by choosing the recommended Piranha races (see below).
For those doing longer distances, the NS races are a good way to tune up ahead of your main race.
NS races are hand-picked by TI, so are generally among the best organised and safest races in Ireland.
Preferential treatment for those interested in competing in DCT. Your loyalty will be well regarded!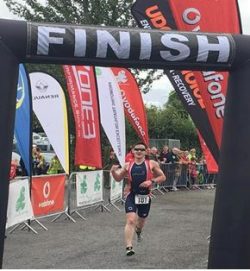 Which Races Should You Do?
To make your life easier, we have selected six races as 'club races'.  We believe that these offer a balance between being well-run races, attractive destinations, and potentially good sources of NS points. Of course, Piranhas are welcome to do as many races as they please, including the National Championships, which we have excluded from our list. Ideally, you would compete in at least five races to allow for mishaps or a bad day. Whatever the case, the most important thing is no matter how you feel at the time make sure you complete at least four races. The six chosen races are shown below – we encourage Pirahanas to focus on these. There are two 'away' weekend, Westport in mid-June and Jailbreak in Cobh in early July. All, not least the spectathletes are welcome at these!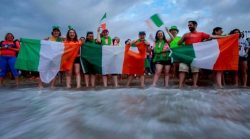 | | | | | | |
| --- | --- | --- | --- | --- | --- |
| Race Name | Race Date | Event Type | Town | County | Club Away Weekend |
| Carlow | Sunday 21st May | Sprint | Carlow | Carlow | No |
| Westport | Saturday 17th June | Sprint | Westport | Mayo | Yes |
| Jailbreak | Saturday 1st July | Olympic | Cobh | Cork | Yes |
| 2 Provinces | Saturday 15th July | Sprint | Lanesboro | Roscommon | No |
| Belfast Titanic | Sunday 3rd September | Olympic | Belfast | Antrim | No |
| Pulse Port Brach | Saturday 9th September | Sprint | Clogherhead | Louth | No |
Further information is available on the Google sheet below.  (You must be logged in to the Members Area to access).
https://docs.google.com/spreadsheets/d/1OnM067sCRWqFU5ZYUXuIp9vIkqPeXNecTUviOQhRyuY/edit#gid=0
What Next?
Sit, back, relax and…………….no, actually, that's exactly what you won't be doing! Come January, those who have been hibernating need to start thinking ahead and getting the body into shape (keep an eye on the Tom's training schedule). Throughout the season, we will update you with relevant information, both logistical and relating to the race itself. We will also encourage car pooling. The first date to watch out for is the first entry point for Tri795's sprint in Carlow, opening on 28th January 2017.
At this point, we ask all members to please indicate in the attached GoogleSheet whether you intend to do the 2017 National Series and if so, which races.
https://docs.google.com/spreadsheets/d/1tlrfnc2DyRdY5BXgL_iO6aGzjU6j0cfYngXNW6phxW8/edit#gid=0
Any queries, let us know!
Richie and Siobhan