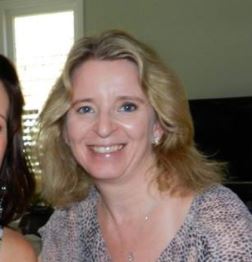 Sunday 30th April 2017
We are all deeply saddened hearing the news today – news that we really didn't want to get.
Karen Fenton joined Piranha Triathlon Club in 2015 after coming back from a stint living in Australia.  She hit the ground running after joining the club. As well as juggling an MBA (getting a first).
She successfully organised the John Davis run in 2016 and shortly after joined the committee of the club. She looked after the New to Tri section initially. Couldn't think of a better person to welcome new members with her good humour and love for the sport as well as the club. She came to the committee with good ideas and novel approaches. She was first to put her hand up to step into the role of secretary when the role became vacant. Unfortunately she had to step away shortly after taking it on due to illness.
Karen always got involved in club events and social outings and was the life and soul of all parties. She got involved in chats on the whatsapp groups especially the infamous "pinkies" (group that all want to be part of…) ensuring everyone was invited to events to her and her housemate Joanna organised.
We cannot do this post without mentioning her passion –  no matter what, she would throw herself into the things she believed so passionately about and do her best to em-passion everyone else.  She knew how to fight a good fight on the fronts which were important to her, like the environment, gender equality and sustainable energy and it was always done from the bottom of her heart and with every part of her soul.  She was a feisty one, that's for sure!
Karen did many triathlons while in the club as well as events before joining.  She did the Sydney Marathon in a sub 4 hours
Karen went to the training camp in Lanzarote in February and unfortunately wasn't feeling herself while there. She put the unwell feelings down to too little training in the build up to the camp and too much craic and wine festivities while over there! She got the sad news that she had ovarian cancer on her return. She kept upbeat throughout her fight but lost her battle this morning.
We will miss you Karen. We cannot believe you are gone. But we will ensure to always have you in our thoughts.
The committee will organise an event in the name of Karen – an event that she will be truly proud of.
RIP Karen.