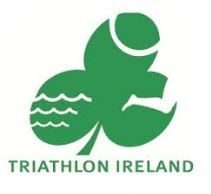 With only 16 races counting for the national Series this year we are well over half way through the season. With a 3 week gap in the season now it is time to rest (a little) fix any injuries and get ready to go again.  We only have 7 races left, 3 sprints, 3 Olympics and one middle distance. For those new to the sport you need to complete 4 races with at least 1 sprint, 1 Olympic and any 2 other race distance (ie you could do 3 sprints and 1 Olympic).
The calendar looks like this:
Loughrea (Sprint) Sunday 6th Aug
Caroline Kearney (Olympic) Saturday 12th Aug
DCT (Olympic) Sunday 27th Aug
Belfast (Olympic) Sunday 3rd September
Port beach (Sprint) Saturday 9th September
Lost Sheep (Middle) Saturday 16th September
Mobydick (Sprint) Saturday 30th September
As it stands after 9 counting races we have 4 members in the top ten males, with Killian Nolan sitting top of the National series and Ivan Eustace close behind him in 2nd. Also in there are Niall Mc Donald and Cathal O Sullivan. In fact we currently have 6 podium placings in the NS age groups with Cathal leading the 25-29 Killian leading 30-34, Niall leading 35-39 and Ivan leading 40-44. Also Brian Stanley, 20-24 and Aidan Hughes, 50-54 both sit in third in the national series.  We have had 75 male members complete over 150 races so far.
All of this adds up to PIRANHA leading the male club series with 2156 points and currently 250points ahead of next rival Naas TC and then Limerick.
Our current top scoring males are:
Killian Nolan
Ivan Eustace
Niall Mc Donald
Cathal O Sullivan
Brian Stanley
Aidan Hughes
Waiting in the wings but with only 2 or 3 races completed are the likes of Sean Barry, Kevin Beades, Michael Barry, Dave Cahill, Alex Colin, Ross Condy, Rob Keenan and James Hoare.
A lot can and will change over the next 7 races with a massive amount of points up for grabs. For the Club Series it's the top 6 males to count. We won this trophy in 2016 and it would be massive achievement to retain it and if we keep racing the way we are there is no reason why we cannot do that.
On the ladies front we are sitting in 2nd place in the club champs  on 1680pts behind Belpark who have 2234pts  and ahead of Wicklow in 3rd on 2060. The leading ladies are:
Martina Duignan
Jacqui Dunphy
Claire Gorman
Nicola Hickey-Crowe
Siobhan Foreman
Antje Danneberg
Some of the ladies have only completed 3 races so we will improve our points over the next few races and hopefully close the gap to Belpark  with the hope of over taking them. As with the men there are a number of other female members who have only completed 2 or 3 races with good scoring who will be chasing a place in the top six.  We are also placed 2nd in the mixed as well
So keep up the training and make sure you get your entries in early for any of the races left so you do not miss out and remember every second and point counts no matter where you are placed.
HAPPY RACING !