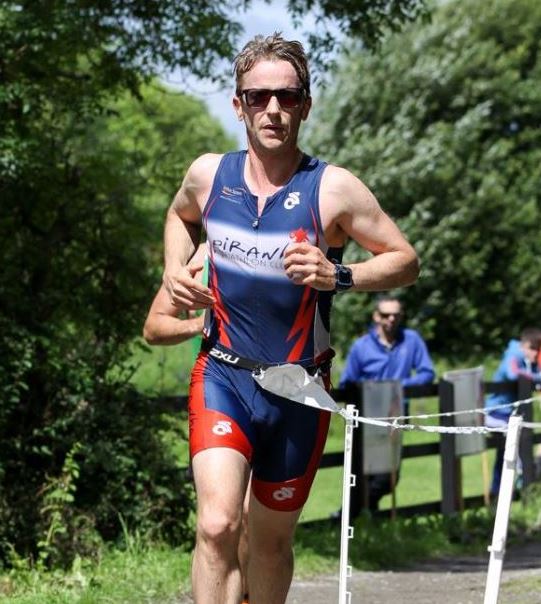 Let's be honest, how many opportunities do you get to go to Longford!? Well, here's a great one, the Two Provinces sprint triathlon, taking place on Saturday, 15th July. This is recognised as one of the best events on the calendar, both for the race itself and the event around it (of course, not as good as DCT, not that any of you would ever have voted for any other race…….!). It seems that's recognised by you, as nearly 70 Piranhas are registered for the race.
This note has the following sections:
Who's Racing?
Final Schedule and Race Briefing
Pre Race Advice
Getting There and Car Pooling
| | | | | |
| --- | --- | --- | --- | --- |
| Roisin Pakenham | Maura Ormiston | Ciara Kilroy | Eimear McHugh | Anna Callaghan |
| Nicola Hickey-Crowe | Regina Bowe | Marie Moran | Lorraine Carrabin | Martina Duignan |
| Tara Whyte | Jacqui Dunphy | Antje Danneberg | Siobhain Duggan | Miriam Grogan |
| Susan Wylie | Margaret Wallnutt | Helen Dowdall | Patricia Eadie | Robert Keenan |
| Adam Goslin | Brian Stanley | Richie Dooley | Ross Condy | Cathal O'Sullivan |
| Kevin Beades | Paul Curran | Shane Gavin | John Macken | Carl Byrne |
| Anthony Downey | Jorge Collado | David Connellan | Niall McDonnell | Enda Marren |
| Ger Fennelly | David Henry | William Owens | Noel Walsh | Peter Sweeney |
| Anthony Robineau | Gordon Grant | Simon Montgomery | John Martin | Thomas Ennis |
| David Cullen | Gerry Maher | Steven Moody | Sean Barry | Aidan Canny |
| Dara Lawlor | Declan Lawler | Jason McFetridge | Ken Hughes | Nick Walsh |
| Aidan Hughes | Noel Kelly | Bernard Hanratty | Shay Phelan | John Clarke |
| John Lyons | Svetlana Bymbygydenova | Tom McEnery | James Hoare | Mathilde Failly |
| Gareth Williams | Fintan Phelan | | | |
Final Schedule and Race Briefing
As at the time of printing, the race schedule for the weekend is:
Friday (14 July)
18:15-20:30         Race sign on will take place in the Co-op Hall located beside Johnston's Health Bank (across from Supervalu) on Main Street.
Saturday (15 July)
07:30-10:00         Limited registration only. Doors will close at 10am sharp
07:30-10:15         Transition opened. Transition will close at 10:15am sharp. Transition is located beside Lough Ree on the Longford side of the river.
10:30-10-45         Race briefing
Aqua-Bike competitors will be spread amongst the age-category waves. Wave start times and categories are indicative – be sure to check your wave on registration. Start times may vary dependent on conditions on the day.
11:00                     Wave 1 start – more details of waves will be available closer to the race.
15:00                     Prize giving
In particular note the following:
Athletes will be directed to parking, which is right beside the transition area.
The swim is a triangular route and shouldn't pose too many challenges, although there can be some swell.
No, a giant didn't pee in the lake! That nice warm water is seemingly due to the nearby ESB power station!
The bike route takes you into Connacht and is very straight with a drag to the turnaround point, making it one of the faster routes. Roads are closed, which adds to the appeal.
The run is also on closed roads, nearly all of which is 'out and back' and fairly flat. Run with purpose, like our very own Ian Allan (see picture above!).
If it's wet, be careful on the grass in transition.
Two Provinces prides itself on being an accurate sprint triathlon (no corner cutting here), so it's a great race in which to gauge yourself against that barometer.
Obey the rules and be courteous to the marshals and fellow competitors.
Enjoy the loud country music and good food after the race!
See http://twoprovincestriathlon.com/two-provinces-triathlon/ for the race briefing.
Keep an eye on your e-mail inbox Lanesborough Tri's website and social media for any late announcements.
Pre Race Advice
Race Week
In the week before the race, being well-rested is vital. Triathletes have a (good) habit of being very committed to training and often find it hard not to train! However, the week ahead of a race is one of those times when you should take that break and not feel guilty about it. The training that matters has been done already and flogging yourself a few days before a race is not wise! However, tuning up in the form of short and sharp intervals across all three disciplines is generally recommended. Eat good and nutritious food and stay hydrated.
Make sure you have everything you might need for the day! Of critical importance is your TI card or one day licence – no licence, no race! You should know yourself what items you need, but as a guide, see the sample checklist below:
Swim
Tri suit or swimsuit
Wetsuit
Cap
Goggles
Antifog solution for goggles
Spare goggles
Ear plugs
Bike
Run
Other Options
Medical info/emergency contact card
Prescription/over-the-counter medications
Baby wipes (for cleanups) or hand sanitizer
Race number and documents
Race belt (for number)
Safety pins
Transition bag(s)
Handlebar end caps
Cash/credit card/photo ID
After-race clothing (insulation layers if cool)
Duffel (catch-all for loose gear)
Race Day
Outlined below is a comprehensive warm-up that incorporates all three disciplines and requires a decent amount of time. What is arguably as important as the physical side of warming-up is the logistical and mental preparation. Make sure that you have everything positioned where you want it (the logistics), ideally as early as possible, so that you can then (mentally) prepare. Assuming you have allowed sufficient time, this should incorporate familiarising yourself with the course, in particular, in and around transition. If you have any particular concerns, try to limit these. For example, nervous swimmers might walk to the turnaround point to get the measure of the course and note landmarks that might be reassuring during the race; if your bike handling on a TT is rusty, navigate a few corners. Make sure your bike is roadworthy and operating smoothly (faulty bikes cause anger, anger leads to hate, hate causes suffering………..and we know where that leads!).
Cycle
Before you rack your bike, try to get 10-15 minutes easy cycle- this will give you a feel for you race position, changing gears and pedaling technique. Keep this cycle at easy intensity- This can be a couple of hours before the race start and the purpose is to give you a feel for the bike (Use run/swim as warm up before race).
Transition
When racking your bike: Do a couple of jogs through the transition and visualise where you have to enter and exit for T1 & T2. Know exactly where your bike is – memorise how to get to your bike quickly. Placing a ridiculously colourful towel on the ground by your bike is sometimes useful as it can be easy to spot as you run along a row of bikes. You can place your runners, gels, visor, sunglasses etc. on the towel so you can grab them before you head out on the run. Alternatively, note a fixed landmark (not a bike!) and practice making your way to \ from the entry \ exit point.
Run
After racking your bike and setting up your transition completely, do a run warm up next – complete 10-15 minutes jog with 5x 10 strides seconds at intensity of 7/10. Aim to finish your run warm up approximately 20-25 minutes of starting your race, then get wetsuit on for swim warm up below.
Swim        
Try and get into the water to allow time for the body to acclimatize. While you don't want to get cold, acclimatising as best you can is very important. Dynamic movements of your arms and shoulder are suggested (e.g. circling your arms and practicing the swim motion). Start with some aerobic swimming and add 4 x20 seconds at race intensity, with 1 minute easy between each.
Getting There (and Car Pooling)
Registration and race day parking details are outlined in the Race Briefing. Piranhas should be able to get to Lanesborough in around 1 hour 45 minutes from Dublin, whether via the N4 to Longford or the R392 from Mullingar. Since there is a large number of us heading down to race it makes sense that we try and minimise our carbon footprint and carpool where possible! If you are interested in giving or getting a lift please post up on the forum and take it from there. The more information and flexibility you can offer, the likelier you are to get a lift! If you are taking a lift please take it as read that you should offer to contribute to the cost of the journey for petrol / diesel and tolls, if applicable!
Wishing you all a Good Race. Any questions then please do not hesitate to contact either of us.
Good Luck!
Richie and Siobhan
Richard Doyle and Siobhan Forman,
National Series Coordinators.