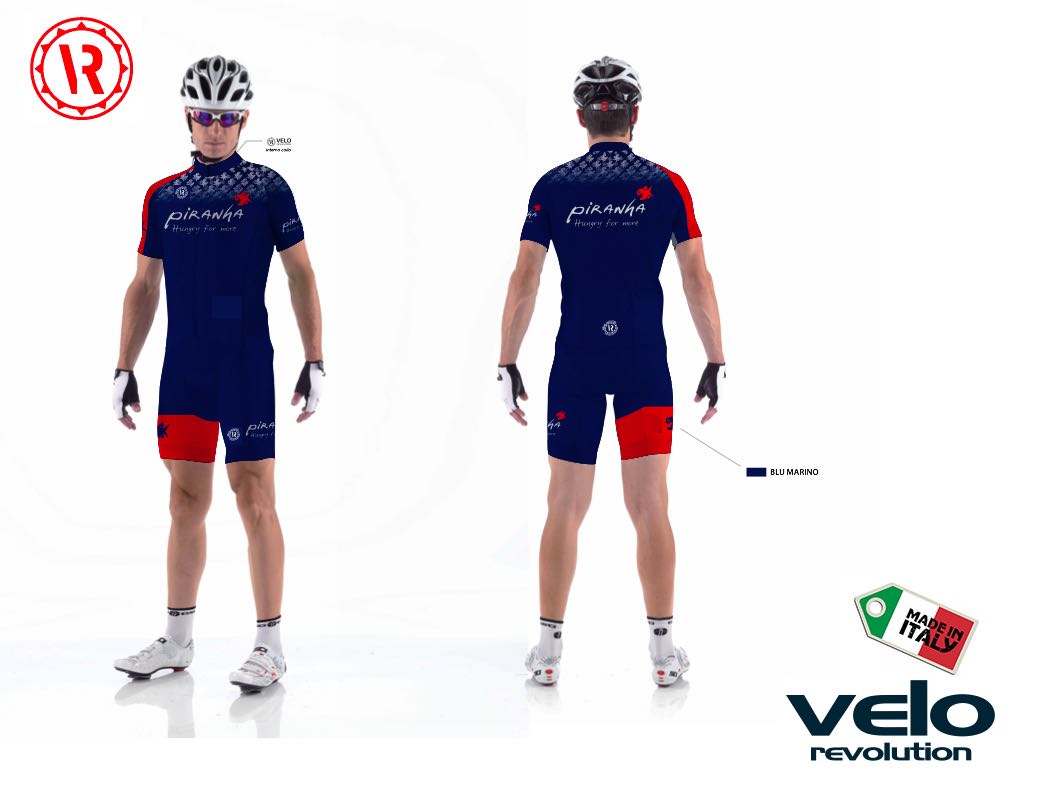 Training on the turbo is OK during the winter but you cannot beat getting out there on the road and feeling the wind and rain in your face.  But we can help you in that regard and ensure you are well wrapped up for the winter.  We have again teamed up with Velo Revolution to bring you top quality gear and we can also provide you with one of our coveted Piranha gilets for €25.00.
Once again the club has helped keep costs down by providing a very generous subsidy, and the cost also includes the transaction fees.  Delivery times is 6 weeks and we are hoping to place it on the 6th of November with delivery in mid-December (all things going to plan!).
A couple of things to note;
Winter jackets
As always, it is important to be nice and warm on any winter spin.  One observation over the past year was that the quality of the women's jacket from Velo Revolution was slightly lighter than the men's.  With that in mind, we will not be ordering the women's version of the winter jacket this year.  As was done last year, we would recommend instead that if you are interested in purchasing a winter jacket that you purchase a size below on the men's jacket -– i.e. if you are a large order a medium and so on. Even though it's a men's jacket, it's still a good fit so it's virtually exactly the same, but warmer.  Win win!
Winter Bib Tights
Just as an FYI, the base material for the water repellent bib tights is white and when they are stretched there is a slight white hue..  While we can purchase trousers with a darker base material, these would not be water repellent, which is vital on a cold wet, winter's day.
Finally, thanks to Legend Megs and Dastardly Dave for all their help over the last year with the organising and distribution of the gear.
So get your orders in and any questions contact Richie, Adam or Aidan.