CHAIRMAN
The Club Chairperson is responsible for coordinating the running and operation of the club, organising and chairing committee meetings with a view to defining and achieving club goals and objectives, and acting as an official club contact and representative.
Paul O' Donovan  [email: [email protected]]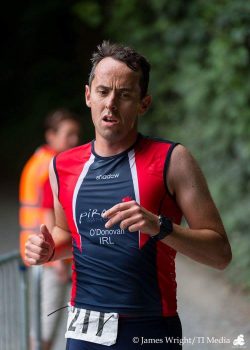 I joined Piranha to bring some structure to the bits of swimming, cycling and running I was doing on my own and haven't looked back.  There is a vibrant social committee in the club, and I have made some great friends along the way.   I love the club and am honoured to be the club chairperson.
Our members are central to our club, the committee exists to help our members fulfil their health, fitness and competitive goals.  The committee and our coaches looks forward to working with you all throughout the year.
---
CLUB SECRETARY
The Secretary maintains the minutes in a club record book, which serves as the official record of the club's activities. Member attendance records of both regularly scheduled and special meetings are maintained by the Secretary.
The Secretary also acts as an additional contact point for the Club and attends to relevant administrative tasks, communications on behalf of the Club and liaison with Triathlon Ireland.
Claire Gorman [email: [email protected]]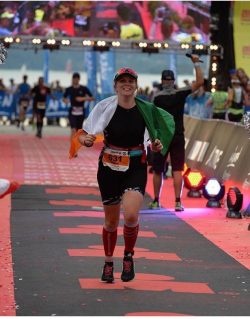 I entered into world of triathlon when a friend and I took on a try-a-tri run by my local club back home in Carrick on Shannon in 2015. With a heavy work and study load, dreams of joining a club took a backseat till the following year when I was writing about Ironman 70.3 Dublin. John Wallnutt, a longtime member of the club and the race's former director, sold Piranha to me and I set about getting to grips with track sessions and lane swimming that January (I'm such a cliché!).
While it took some time to adjust to the early mornings and resting my drinking clogs (somewhat), I can't imagine my life without the Piranha crew now. The craic, slagging and support makes for a fantastic training environment.
If you've just joined the club, I highly recommend going on as many club weekends away, nights out and training sessions to get to know people. Get as involved as possible and you will reap the rewards – both socially and training wise. The coaches are second to none and you won't find a better deal on membership!
---
EVENTS
The main roles of the Events (Social & Gear) officer are –
Organise variety of social events during the year (Xmas party, JD post run, Club Champs afters, T.I. Awards night and any other random social activity that may arise.)
AGM – organise nominations & prizes/trophies for all awards, locate and collate presentations.
Organise any other random ideas that arise during the year!
Gear – two orders per year – winter and preseason. Link with PR officer to activate gear shop & treasurer re payment & discounts, coordinate distribution of gear to members
Susan Wylie [email: [email protected]]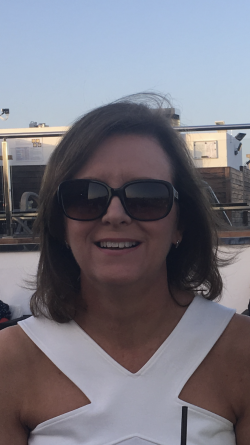 In 2016 I joined a running club with the aim of doing the Clontarf 5 mile race. I ran the race and then myself and a few of my fellow runners decided we would give the Dublin City Triathlon (DCT) a go. I entered the DCT 2016 race, which is run by the Piranha Triathlon club. I managed to finish the race but my abiding memory was how well run the race was and how friendly all of the volunteers were. The following January I joined Piranha and haven't looked back.
In my first year with the club, I thought I would maybe enter one or two races but the training was so good and with encouragement from members old and new, I raced 3 Sprint Distance Triathlons and 1 Olympic Distance Triathlon. I thoroughly enjoyed my first race season with the club.
In 2017 I was involved with all of the other cub members by volunteering for the 2017 DCT race. It was great to be involved in the race from the organisation side rather than as a competitor.  In 2018 my aim was to continue training and improve my race times. This I achieved but I still consider myself a recreational triathlete.
In 2018 I went on the Warm Weather Training camp to Lanzarote and the pre-season Training Camp in Killarney. Both involved lots of hard training but were great trips and finished off with some great parties.  Everyone in Piranha are so welcoming, friendly and encouraging and the club caters for all abilities – from the Tri a Tri competitor to those training for Ironman.
I look forward to meeting you and helping you achieve your own goals as a Piranha Club Member.  More importantly I look forward to celebrating with you after a race.
Sinead Plunkett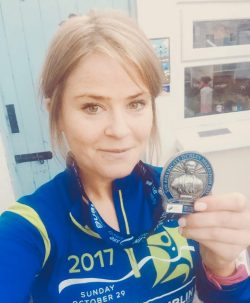 I've always been fond of the idea of completing a triathlon, with a love of swimming, an interest in cycling, and a love/hate relationship with running (after my 3rd marathon). Having completed the Sprint distance DCT in 2015 and the Olympic distance the following year, I decided to join the triathlons organising club, Piranhas.
Since joining, the seasons have been great fun.  The club has a great comradery and members are extremely encouraging to all abilities.  The training sessions are coached by a team of experts and are suited to all levels.
If you're thinking of joining or toying with the idea of a doing a triathlon, I highly recommend coming on board and joining the club. I look forward to meeting you at the Monday evening New to Tri coffees and the Social events planned for 2019.
---
TREASURER 
The Finance committee works to ensure that the finances of Piranha Triathlon Club are organised and managed effectively. This includes:
Oversee the financial affairs of the Club and plan for its ongoing financial viability
Manage the Club financial accounts, and report on financial status to committee and members
Operate the Club's financial process, managing bank accounts and all related invoicing and payment matters for the Club
Stephen Eustace [email: [email protected]]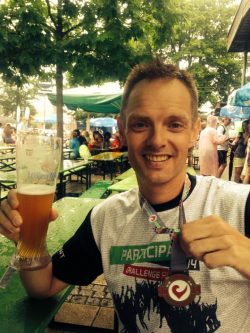 Stephen is a long term club member having raced extensively with Piranha for the guts of a decade.  He's done quite a few half-ironman races as well as Challenge Roth Ironman in 2014.
---
MARKETING
The marketing committee works on the promotion of Piranha Tri Club.The main roles of the Marketing, Web and PR officer are to:
Update the website, activate and manage all accounts.
Post stories and source race reports.
Keep Facebook and Twitter up to date
All website admin.
Deal with queries re piranha from members thinking of joining.
Manage any additions to the website – e.g. bike boxes, gear shop. Paypal account, etc.
Create and distribute monthly newsletters.
Write & distribute press releases and handle press queries.
Source and organise triathlon related seminars and workshops.
Helping out with the marketing of club events – e.g. new to tri night.
Dara Lawlor [email: [email protected]]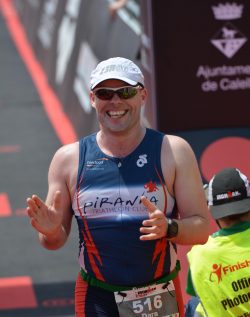 I've been a member since late 2012.  I wanted a bit more variety in my extra-curricular life as I was browned off with merely running for fitness.  I had done the Dublin Marathon twice and wanted something else.   I hadn't cycled since I was a nipper and wanted to improve as a swimmer.  My first triathlon was the Westport Sprint in 2013 – an event I've done four times – and since then I've done a heap of them, including four half-ironman races abroad.
Piranha is unique in that it's a cross-city club and you're guaranteed to come across great people from all walks and stages of life. The training set-up is outstanding and, depending on your ambitions, is primed to get you into the nick required not just to finish but compete at a high standard.
---
MEMBERSHIP
The Membership Officer is in charge of administrating membership applications and dealing with all queries relating to membership. The main roles of the membership officer(s) are –
Keep membership list up to date.
Supply Westwood with regular updates of membership list
Check bank accounts for all SO payments on a monthly basis
Process any new membership requests
Make sure all members have TI membership and are insured to train.
Enda Marren [email: [email protected]]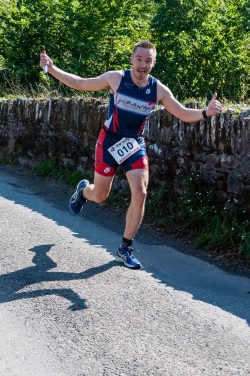 As part of a relay team I undertook the run and the cycle in the Humbert Half Iron and I really enjoyed it. This inspired me to join a triathlon club, and so in January 2012 I joined Piranha.
I can't recommend Piranha highly enough for anybody who is looking for top quality training and a great club spirit. Piranha is inclusive and friendly. It doesn't matter whether you're fast or slow or like long or short distances everyone is welcome.
---
TRAINING
The Training committee strives to provide a successful training programme for all level of athlete. This includes:
Weekly training sessions in swimming, cycling and running
Experienced and qualified coaching
Seminars and workshops
Warm weather training week abroad
Killian Nolan [email: [email protected]]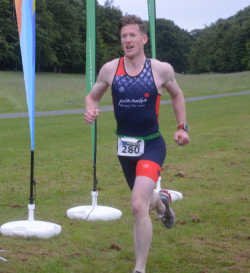 The 2018 Triathlon season was a hugely successful one for Piranha as a club and a large part of this success can be attributed to having such a strong training program in place within the club.
Before I joined Piranha in 2015 my sporting background was in running, I ran the Boston marathon in 2014 and subsequent to that I decided to try out a sprint triathlon that summer to add some variety to my sporting life. Despite floundering in the water I thoroughly enjoyed the race and set out to compete more and improve the following year. I figured the best way to do so would be to surround myself with people who have been doing it for much longer and try to soak up their knowledge and experience. I landed on my feet with Piranha and the high standard of the coaching set-up and friendliness of the members won me over very early on. I've been enjoying the journey ever since.
I believe there is a huge amount to be gained from the active participation in the club and the weekly training sessions, the camaraderie and friendships that have been forged from being a member of the Piranha community is one which I place a lot of value in. I would encourage every member to be as active as they can be as the benefits are far more than just athletic, there is also much to be said for suffering as part of a group rather than on your own! Here's to members using the training sessions offered by the club to help achieve their personal goals in 2019!
Dave O' Shea – Swim captai
Shane Gavin – Run captain
John Kearney  – Bike Captains
---
NEW TO TRIATHLON PROGRAMME
A rewarding position to coordinate members who are New to Triathlon. Things on your to-do list will include:
Create a calendar of events for the New to Tri programme
Organise events such as: Club Open Night, Transition Training, Coffee Morning, Mini Triathlon in the West Wood
Track down and harass new members into signing up for races!
Choose a race for the New to Triathlon Club Championship.
Nora Gallagher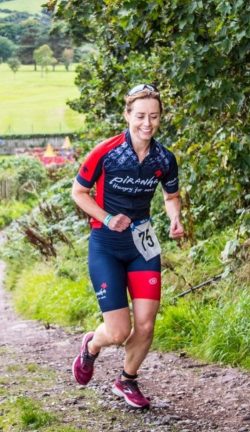 I joined Piranha in late 2017 and haven't looked back. I've always been sporty and enjoyed watching triathlons but never thought I'd do one myself; let alone seven in my first year (I think I've caught the bug!). It took me a while to pluck up the courage to go down to the Monday evening 'New to Tri Coffee', but once I did, I was a convert. My first season in Piranha was great fun, meeting lots of new people, enjoying all the training sessions, road trips and weekends away to the various events. Everyone in the club is so friendly and helpful; there's always someone at hand to help or offer advice. There are plenty of training options available to suit all abilities, plus we're lucky to have lots of great coaches. If you're in any way interested, come down and give it a tri 😊
Marlon Major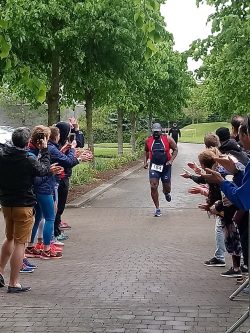 I still can't believe that I've completed a triathlon. Though, I may not have been first across the finish line, I did finish. And all the credit goes to all the wonderful people, programmes and coaching of the Piranha Triathlon Club.
Before Piranha I had been a religious weight lifter. I had little challenge, wanted to feel more accomplishment and wanted to lose a little weight. But I didn't know how to get there or get it. It wasn't until I met a senior committee member of the Piranha Triathlon Club and an accomplished triathlete that I considered given this endurance sport a chance.
Now I can say that I am a triathlete… I may not have made it to the podium yet… But, with the wonderful support of the Piranha Club… I feel that I can do it.
As one of the members of the New-to-Tri Team, I would like to share many of my newbie mistakes, experiences and accomplishments with all of the new members of the club.
Niall McDonnell