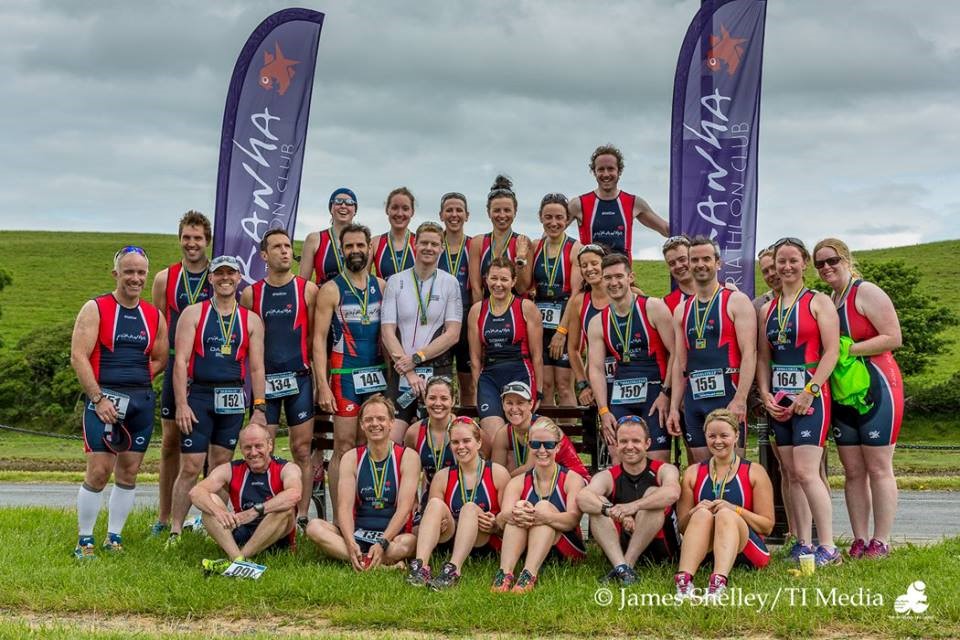 Summer is (allegedly) here and so is the second club race -Westport held on Saturday next –June 9th.  The Olympic distance race is National Series, but there are other races being held on the day including Sprint and Relay. This is a Club Weekend away with the majority of those racing staying in the Harbour Mill Apartments on the Westport Quays – a stone's throw from the Race Start / Transition and Finish -fairly handy for those last minute forgotten items! A link to the Accommodation sheet is here:
https://docs.google.com/spreadsheets/d/1JtRNCLNdjIupFShHSHorGSY868ATqYWTD9KyH0oBr_Y/edit#gid=0
There is car parking in The Harbourmill Apartments Underground car park but it may be limited. There is on street Pay Parking on the Quays, available at 3 Euro per day – (Disc Parking) which can be prepaid on Friday to cover for Saturday.
A slap up meal in the Helm Restaurant adjacent has been organised for the Saturday evening from 7.15 – A good opportunity to chat with fellow Club members and recount how the race went for you, and listen to their version of events.  To sign up – 4 Courses (32.50) please add your name to the Google Sheet below.
https://docs.google.com/spreadsheets/d/1iD3QhV-eHX7gZOrUY7lrjqBDCu95ysGZq1nW45kwppU/edit#gid=0
Enough of the Social side – Let's get to the Racing!
We start with a 1500M swim in a sheltered bay at the mouth of Clew Bay, following by a 37.5 KM out and back cycle to Louisburgh that takes in views of the majestic Croagh Patrick and Clare Island followed by a 10 KM flat run on closed roads through Westport House grounds finishing.
This note has the following sections:
Who's Racing?
Schedule and Race Briefing
Pre-Race Advice
Getting There and Car Pooling
Who's Racing?
There will be an amazing turnout of Piranha's racing (some in new shiny gear), so be sure to cheer on your club mates when possible. 44 Athletes from Piranha are entered for Olympic and 10 for Sprint…
OLYMPIC
Fionnuala Ni Bhroin
Ross Condy
Frank O'Dea
John Lyons
Siobhan Forman
Miriam Grogan
Helen Dowdall
Susan Fitzpatrick
Tony O Grady
Deirdre O Grady
Paul Jennings
Liz Rouine
Lucy MacAuley
Niall O'Flynn
Megan Smith
Robert Frewen
Ronan Corby
Sean Walsh
Mark Hughes
Lorraine Carrabin
Ross Hamilton
Pat Cronin
Nora Gallagher
Marie Moran
Gareth Williams
Patrick Carroll
John Kearney
Killian Nolan
Shane Farrell
Jason McFetridge
Adam Goslin
Niamh Corry
Danielle O' Riordan
Wini Gallagher
Aisling Delaney
Conor Crosbie
Shay Phelan
Sinead Plunkett
Maura Ormiston
Noel Kelly
Fintan Phelan
Becky Woods
Ciara Kilroy
Shane Gavin
SPRINT
Sarah Kyne
Val Quinn
Bernard Hanratty
Marlon Major
Eddie Cosgrove
Siobhan Keating
Susan Wylie
Richie Dooley
Eimear McHugh
Hannah Gibney
Schedule and Race Briefing
As at the time of printing, the race schedule for the weekend is:
What
Where
When
Registration

 

 

Westport UTD FC, Golf Course Road.  Westport

SAME VENUE

From 6:00pm – 9:00pm

Friday 7th June

From 7:00am – 08:00am

Saturday 8th June

Transition Area Open
The Quay Westport
From 07:30am

Saturday 8th June

Transition Closes and Bag Drop Close
Sprint 09:00am

Olympic 09:30am

Race Briefing
Sprint 09:10am

Olympic 09:40am

Enter water
Enter water at transition area
Wave 1 – 09:20 (Sprint + Sprint Relay)
Wave 2 – 09:50 (National Series Olympic)
Wave 3 – 10:00 (National Series Olympic + Olympic Relay)
Race Start
10m from transition
Wave 1 – 09:30 (Sprint + Sprint Relay)
Wave 2 – 10:00 (National Series Olympic)
Wave 3 – 10:30 (National Series Olympic + Olympic Relay)
Prize Giving
Gracy's Bar Westport House
[email protected]:45am
Olympic @ 14.00pm
The Race Brief including maps of the Registration / Transition and Swim / Bike / Run course is available below:
https://www.westporttriathlon.ie/?fbclid=IwAR3p1XV_NSNsNaMVWrAcHW0o_TdYW7JVCQ2IL41Jd5w_AuCdkGZPajA6iF4
The run maps have changed slightly and the Olympic will be 2 full and  ¾ loop of the trail in Westport House, the sprint run  will be approx 4.7k  and Olympic at 10.1k approx .
The Olympic bike will be short at approx 37.5k and it's a fast bike return, the wind is currently looking like a westerly wind so it will be on your back on the return.
The swim from the sprint is as per last year and the Olympic is in the same area, a tip on turning the first buoy is to sight off a left hand telegraph pole as the turn is within 30m of it (marked on the swim map), sighting is hard as there is nothing of real value apart from a telegraph pole to look at, on the 3rd turn there is a yellow building on shore to guide you to the last buoy.
Keep an eye on your e-mail inbox \ Westport Tri's website and social media for any late announcements.
In particular, note that:
Registration is open on both Friday evening and Saturday morning.
Parking is not permitted on the quayside near transition.
There will be three waves, the first scheduled for Sprint at 9.30, Then 2 Olympic Waves – 10:00 and 10:10
Swimming in the sea brings new challenges, even if the bay is relatively sheltered. Be prepared for a bumpier ride than in Carlow, but if stressed, slow everything down and make sure you're getting decent-sized breaths. Sighting is also much more relevant than when in a river, so do pop your head up to stay on course. If you can keep pace with a group that's heading in the right direction, all the better! In Westport you can put your foot to the bottom almost all the way around the swim. So Relax!
Due to the limited number of sighting points on the swim course it is best to try to recce the course if possible before- hand. You can take advantage of the proximity of the swim to dry land to pick out some markers you may use for each swim leg. For example telegraph poles, coloured buildings etc. As mentioned above, sighting will be more important than usual with lack of decent sighting markers, so Sight, Sight, and Sight!!!
The cycle course takes place on open roads, so be vigilant. The first and last sections (roughly 3k each) of this largely flat out-back course are twisty and have poor road surface in parts; on the regional road out to Murrisk, the road is straighter and in better condition. Be very careful at the turnaround point, as the last thing tourists will be expecting is lycra-clad Piranhas, hungry for more!
The bike course is a little short at 37.5 km and on the day the wind is set to be westerly which means into wind on the way out and with the wind on the way back. Your hard work will be rewarded with a faster time back towards T2 but make sure to keep the pressure on all the way out to the turnaround. A good bit of advice is work a little harder on the uphills and into wind sections than normal which will help you achieve a faster bike split.
The mount line is a good distance from transition – that's not a reason to dawdle.
The run course is a mix of tarmac and track, featuring a couple of out and back sections. It is also quite undulating with a few short sharp climbs and turns weaving in and around the grounds of Westport House making sighting of your competition on the run a little tougher. (Olympic will be 2 full and ¾ loop of the trail in Westport House, the sprint run  will be 1 lap). Note that unlike previous years, the run now finishes on the grounds of Westport House, rather than on the quay. Competitors' bags will be moved to that point by the organisers. Make sure you've labeled yours.
Obey the rules and be courteous to fellow competitors and race marshalls. In particular: "The torso must remain covered with front zips being undone no lower than a horizontal line running between the nipples". You might laugh, but Westport is strict on this, featuring on national radio for this very reason not that long ago! J
Push hard so you don't regret it later during the dinner and drinks!
Pre-Race Advice
Race Week
In the week before the race, being well-rested is vital. Triathletes have a (good) habit of being very committed to training and often find it hard not to train! However, the week ahead of a race is one of those times when you should take that break and not feel guilty about it. The training that matters has been done already and flogging yourself a few days before a race is not wise! However, tuning up in the form of short and sharp intervals across all three disciplines is generally recommended. Eat good and nutritious food and stay hydrated.
Make sure you have everything you might need for the day! Of critical importance is your TI card or one day licence – no licence, no race! You should know yourself what items you need, but as a guide, see the sample checklist below:
Swim
Tri suit or swimsuit
Wetsuit
Cap
Goggles
Antifog solution for goggles
Spare goggles
Ear plugs
Bike
Run
Other Options
Medical info/emergency contact card
Prescription/over-the-counter medications
Baby wipes (for cleanups) or hand sanitizer
Race number and documents
Race belt (for number)
Safety pins
Transition bag(s)
Handlebar end caps
Cash/credit card/photo ID
After-race clothing (insulation layers if cool)
Duffel (catch-all for loose gear)
Race Day
Outlined below is a comprehensive warm-up that incorporates all three disciplines and requires a decent amount of time. What is arguably as important as the physical side of warming-up is the logistical and mental preparation. Make sure that you have everything positioned where you want it (the logistics), ideally as early as possible, so that you can then prepare (mentally) prepare. Assuming you have allowed sufficient time, this should incorporate familiarising yourself with the course, in particular, in and around transition. If you have any particular concerns, try to limit these. For example, nervous swimmers might walk to the turnaround point to get the measure of the course and note landmarks that might be reassuring during the race; if your bike handling on a TT is rusty, navigate a few corners. Make sure your bike is roadworthy and operating smoothly (faulty bikes cause anger, anger leads to hate, hate causes suffering………..and we know where that leads!).
Cycle
Before you rack your bike, try to get 10-15 minutes easy cycle- this will give you a feel for you race position, changing gears and pedaling technique. Keep this cycle at easy intensity- This can be a couple of hours before the race start and the purpose is to give you a feel for the bike (Use run/swim as warm up before race).
Transition
 When racking your bike: Do a couple of jogs through the transition and visualise where you have to enter and exit for T1 & T2. Know exactly where your bike is – memorise how to get to your bike quickly. Placing a ridiculously colourful towel on the ground by your bike is sometimes useful as it can be easy to spot as you run along a row of bikes. You can place your runners, gels, visor, sunglasses etc. on the towel so you can grab them before you head out on the run. Alternatively, note a fixed landmark (not a bike!) and practice making your way to \ from the entry \ exit point.
Run
After racking your bike and setting up your transition completely, do a run warm up next – complete 10-15 minutes jog with 5x 10 strides seconds at intensity of 7/10. Aim to finish your run warm up approximately 20-25 minutes of starting your race, then get wetsuit on for swim warm up below.
Swim        
Try and get into the water to allow time for the body to acclimatize. While you don't want to get cold, acclimatising as best you can is very important. Dynamic movements of your arms and shoulder are suggested (e.g. circling your arms and practicing the swim motion). Start with some aerobic swimming and add 4 x20 seconds at race intensity, with 1 minute easy between each.
Getting There (and Car Pooling)
The journey to Westport from Dublin is Google Mapped at 3hours taking the M4 (Don't forget your toll money!), then N4 /N5; but allow an extra hour for Friday evening traffic. Registration and race day parking details are outlined in the Race Briefing. Head west, watch the sun set on the way! It's a long drive, so plan accordingly. Presuming that most, if not all, will be arriving on Friday evening, try and register then, so you've one fewer thing to do on race morning.
Since there is a large number of us heading down to race it makes sense that we try and minimise our carbon footprint and carpool where possible! If you are interest in giving or getting a lift please post up on the forum and take it from there. The more information and flexibility you can offer, the likelier you are to get a lift! If you are taking a lift please take it as read that you should offer to contribute to the cost of the journey for petrol / diesel and tolls, if applicable!
Wishing you all a Good Race.
Any questions then please do not hesitate to contact either of us.
Good Luck!
Siobhan and Ross
Siobhan Forman and Ross Condy
National Series Coordinators.