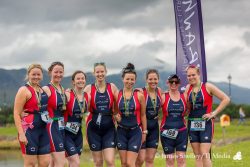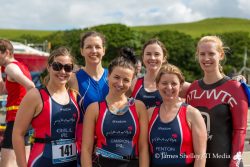 We have 94 female members in Piranha (June 2017) and a wide variety of levels and experiences. The average age of females in the club is 36 with the age range being 22 – 59 and we make up 35% overall!  
Some women train together and its easy to find someone at your level to swim/cycle/run with. In addition, Triathlon Ireland organise a number of women only training events, which are well attended by the female Piranha members.
The Female Piranhas are also known for their social skills and will be looking for new members to join in on post race celebrations!
If you are a new to tri lady and want to get some info then email Megan at [email protected] for any further information.