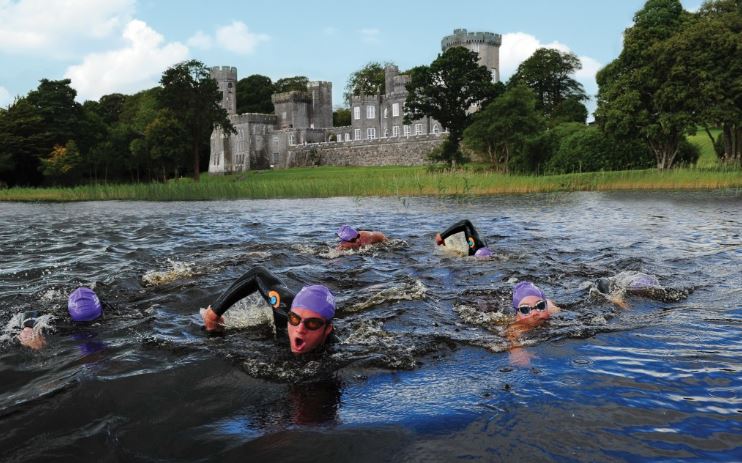 Hi All
Next up on the National Series is Lough Cutra this weekend in Gort Co Galway
There are more National Series points on offer in the Olympic Race (only) on Sunday.
Just to note the Wave list is in the (very long) email that was sent out by Cutra last week. You will find the wave list just above the course maps at the bottom of the email. The Olympic, it seems, starts with Wave 2 at 9 am Wave 3 at 9.30 am and Wave 4 at 10 am so don't get caught out if you think there is a Wave 1. If you are coming down the day before you can register between 4.30pm and 5.30pm on Saturday.
Also on Saturday we have the SPRINT RELAY CLUB CHAMPS which starts at 3pm. There are 28 teams of 4 entered so its going to be a very exciting event to watch. Each Team member will Swim 250m Bike 5km and run 1500m (No TT bikes allowed so bring your road bike). Belpark are the defending champions and have entered 4 teams with one of them very strong. Also GoTri and Limerick Tri will be pushing hard but Piranha also have 3 strong teams entered and will give them all a run for their money. If you have raced the sprint that morning or you are coming down early for the Olympic or long course events why not come a little early and cheer on your fellow Piranhas…………it should be good to watch.
Its a 2hr 15min to 2hr 30min drive from northside Dublin to Lough Cutra . Take the M6 to Galway and turn off for Loughrea and follow the road to Lough Cutra. Or stay on the motorway and take the Limerick exit, this will bring you straight to Gort and Lough Cutra is just a couple of kms away.
So if you are heading down Sunday morning to race its a very early start. Anyone staying overnight on Saturday there are a few of us booked in the Merriman Hotel in Kinvara.
Best of Luck to all Racing the Sprint, Relay, Olympic, and Double Olympic /70.3 Races over the weekend
JW