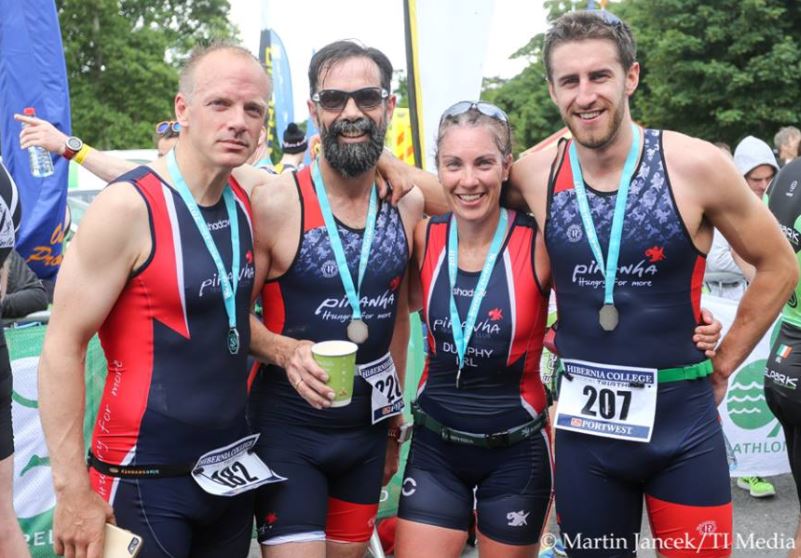 In conjunction with Tribe Clothing Solutions, Piranha Triathlon Club will open an E shop for all our gear. The E shop will be open 365 days a year.
Our new supplier Tribe, currently supply the ITU and TI using Champion System Clothing.
We feel we have come up with a very good contract with the following key points
Lead times from confirmation of order to shipment are between 3-5 weeks (maximum in 2018 was 4 weeks).
Deliveries are by Fedex direct to your address.
Tribe will supply and deliver from as little as 1 item with no minimums required.
Shipping is free for orders above €100. Below €100 shipping is €12
Tribe also offer a bulk shipping price (available to members at any time during the season, so if members want to pool together for an order and it is greater than 10 items), it will be 10% off and free shipping to one address. This is done via a discount code which we will supply as needed.
Tribe will also be able to put individual names on products. Members can choose between a custom suit with their name on.
Size samples of the Trisuits ( only for now) will be available to try on at the Cycle Super Store in Tallaght Dublin.
We are in the final stages of the Design ( which is more or less the same)  and E shop set up and we will have it Live before 1st Jan 2019.
Johnny & Mags