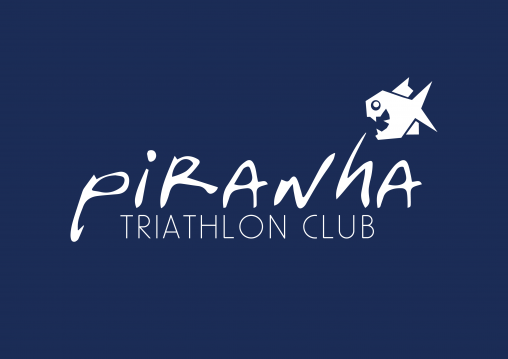 After 10 of the 17 NS races completed Piranha Triathlon club hold a good lead in all the Club team competitions but with 7 races still to go a lot can change and one puncture for the wrong person in the wrong race and we could be in trouble. It also looks like the Men's team and the ladies team will score very similar totals based on current averages so far. So who will have the bragging rights after the last race in Port Beach?
Niamh Corry who is our only Cat 1 athlete continues to place and race well and is improving further this season. We have 2 Cat 2 athletes. In the Ladies Shannon Kelly is also showing improving form and pushing for top honors in Cat 2 while after his successful 2017 season Tom Mcenery is taking a more relaxed approach to this season. After an unfortunate cut to his foot in Hook or by Crook and a tough outing in Harbourman he will be back racing soon.
As we all know after the points were totaled from Hook and Harbourman Brianne and Cathal were confirmed as Club Champions. Well done to them.
In the Ladies National Series our current top 3 are as follows
Siobhan Forman ranked 10th (3rd in Ag) 420 pts
Martina Duignan ranked 12th with 410pts
Roisin Pakenham ranked 14th (2nd AG) 407pts
Also placing in their AG's are Shannon Kelly 2nd in AG and Anne Morrissey 1st in AG
So far this season we have had nearly 50 Ladies complete at least 1 National series race which is a massive improvement on previous years.
Waiting in the long grass to move up the rankings after completing their 4 races are
Becky Woods 351pts after 3 races
Brianne 347pts after 3 races
Shannon 341pts after 3 races
Anne Morrissey 313 pts after 3 races
Vanessa Fenton 225pts after 2 races
Nicola HC 220 pts after 2 races.
Team wise the ladies lead the standings with our current top 6 totaling 2376 pts ahead of Pulse on 2290, Wicklow 1985pts and Cork 1967pts. I would expect the ladies team total to reach 2690 all going to plan and if so I feel it would be very hard for any club to match it let alone beat it.
In the men's race for National Series glory after holding top spot for a number of weeks in the NS rankings Killian Nolan is still our highest ranke athlete. Our top 3 are as follows
Killian Nolan ranked 5th ( 2nd in AG) 458 pts
Cathal O Sullivan ranked 7th ( 3rd in AG) 453 pts
Rob Keenan ranked 16th ( 1st in AG) with 425pts
John Lyons holds 2nd in his 55-59 AG with Noel Kelly 3rd Frank O Dea 4th and Shay Phelan 5th so we pretty much own the old farts division.
Again waiting in the long grass to complete their 4 races are
Ross and Richie both on 336pts Garath Robinson 321pts (all 3 races done) and Tom Mc 226 and dark horse Diarmuid Meldon on 220pts after 2 races.
On the team front the men also lead the standings with 2570pts, Belpark hold 2nd on 2514pts and Cork 3rd on 2420pts. Cork would seem to be the biggest threat to the men's team. Based on avg. scoring so far I expect the men's team to also score 2690 pts (same as the ladies) but Cork will be very close and current calculations would suggest 2687 pts with Belpark finishing with about 2655pts.
Needless to say these are calculations based avg scoring and assuming our and their best top 6 complete 4 NS races. If for example one of our top 6 does not complete all 4 races the next available team member could be 10 pts lower moving our total to 2680 and below Cork. But like wise maybe not all of Corks top 6 will complete 4 races either. We can only control our team and amass the biggest number of points we can.
In the Mixed event we are currently leading but I fear Cork TC could catch us here as their top 3 men could be the difference.
Overall the club has attended all 10 National series races so far with massive numbers in Harbourman, Carlow, Hook and Cobh to name a few. To everyone who has completed there first race with the club this year well done and to those injured keep the faith, keep doing what the physio tells you and it will come right eventually. The remaining races are listed below so lets fly the Piranha flag at all of them.
Lough Rea Sprint 5th Aug
CK tri Olympic & Lough Neagh Olympic 11th Aug
Mourne Sprint 25th Aug
Lost Sheep 1st Sept
DCT 8th Sept
Pulse port beach Sprint 22nd sept
National Series Junkie: Johnny W