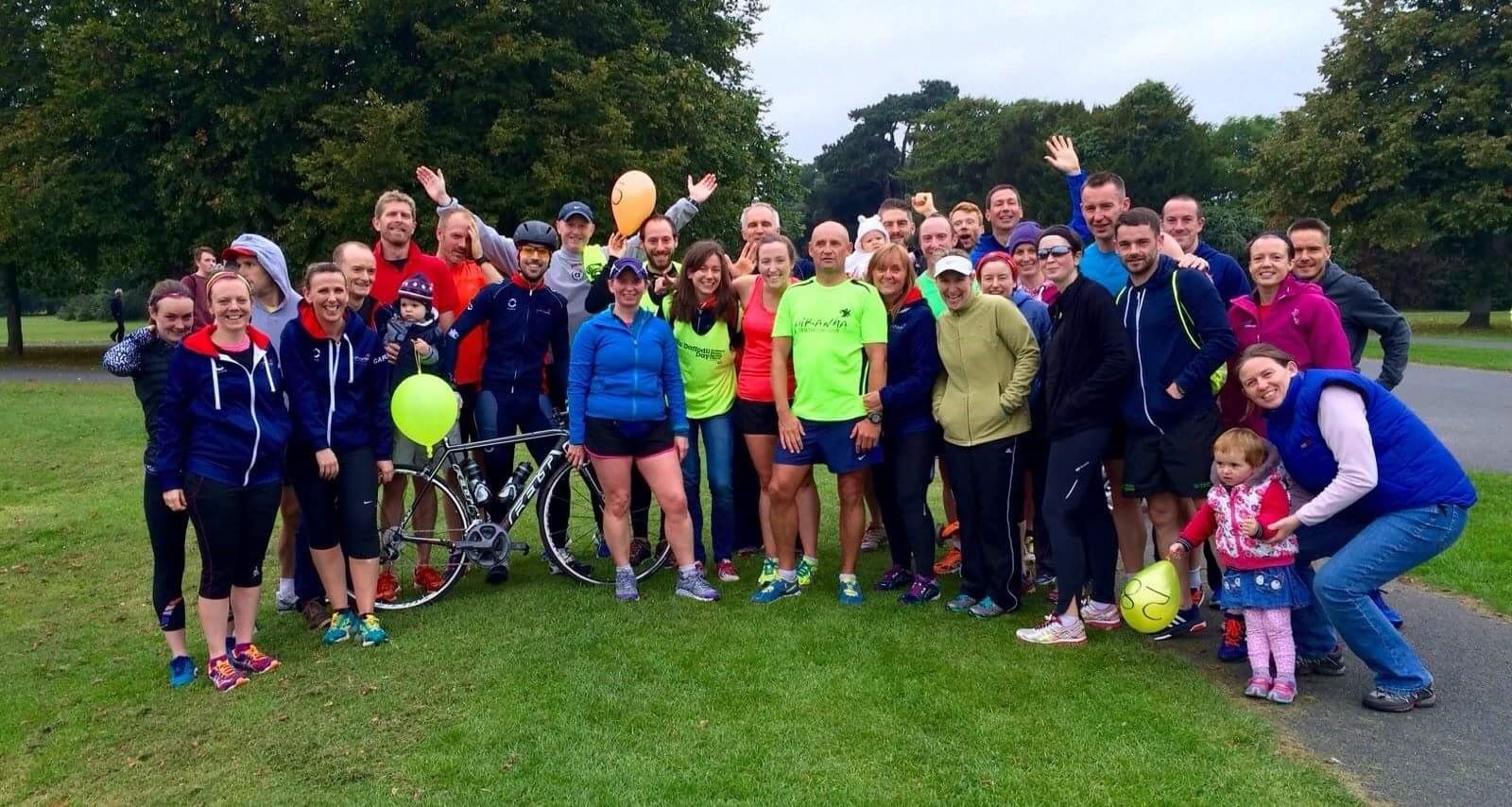 Thanks to all who have signed up and donated so far for the Piranha Memorial Run this Saturday.
If people could aim to be at St. Anne's for 9:10 AM. The best place to park is at the Red Stables car park, entering from Mt. Prospect Avenue. We would encourage people to wear Piranha gear or Karen's T-shirts and wrist bands on the day.
If you haven't registered for Park Run please do so and ensure to print and bring along your bar codes
Course Details:
The course is different to what is on St. Anne's Park Run website. See course pic – It's two anti-clockwise laps, beginning beside the dog park and finishing at the bottom of the main avenue.
Race Day Schedule:
09:10 All Piranhas (marshals and racers) to meet in St. Anne's see link
09:20 Warm up
09:30 Start of race
10:20  Piranha prize giving
10:25 Olive's Room @ Red Stable for coffee/tea and scones. (bring along Karen's re-usable mugs if you have them)
Prizes: 
1st Female: Karen Fenton Memorial Trophy + Voucher
1st Male: John Davis Memorial Trophy + Voucher
1st Female Newbie: TBC
1st Male Newbie: TBC
Last Piranha: Lanterne rouge/ Wooden spoon Trophy
Best Finish Cartwheel or Tumble: TBC
Best Finishing Pose: TBC
Most luminous/Hi-Vis Runner: TBC
Best Pacer/Worst Pacer: TBC
Best Supporter: TBC
Looking forward to seeing you there for the first part of a great Piranha day!
Thanks,
Martina.