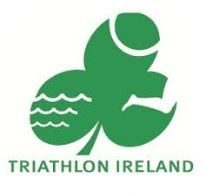 We are pleased to announce the following 6 races in the NS 2018 have been selected and are listed below. For anyone new to the club the National series is a group of 17 races that you are awarded points for your finishing position. During the season you need to complete 4 races in the NS to be considered for overall position in the NS league. You must complete at least one Olympic race and one Sprint race and 2 other races of any distance. Most people will complete one Olympic and 3 sprints to qualify. To encourage as many members as possible to complete the 4 races we select 6 races spread over the season (2 Olympic and 4 Sprints). We generally get 30+ members attending these races so there is safety in numbers and loads of help and advice for any newbies. We will also issue an event guide before the race which will include details of the course, travelling there, timings etc. We will also inform the membership when the race opens for entry.
Carlow – 20th May – Sprint
Hook – 16th June – Sprint (Away Event & Club Champ race 1)
Harbourman –  3rd July Olympic Club champ race 2
Jailbreak –  21st July – Olympic Away Event
Lough Rea – 5th Aug – Sprint
Clougherhead – 22nd Sept – Sprint
As you can see we have left a gap for anyone doing IMDUB70.3
Our away events have been selected as Hook or by Crook Sprint 16th June (Dunmore East) and Jailbreak Olympic 21st July. Jailbreak is already open for entry so if you intend travelling please enter soon. Hook will open on Friday 15th Dec and we have arranged a discount off the entry but it will only be valid until 31st Dec 2017. So again entry early. We will arrange accommodation at both venues for about 30 people on a first to pay secures basis
We are also targeting the Team Relay competition which takes place in Lough Cutra. The Club have purchased 2 team entries. A team is 2 male and 2 female and the distance is 250m swim 5km bike and 1500m run. Lough Cutra is on 26/27 May. For anyone intending to challenge for the Club team or AG titles you should be considering doing this event. (Relay Saturday 3pm & Olympic Sunday 9am)
Finally we are changing the CLUB CHAMPIONSHIP RACE to a double header! A sprint and an Olympic race. Hook or by Crook will be the Sprint and the Olympic will be the Harbourman race. 1st (piranha home) gets 1 point, 2nd get 2 points and so on. 2 races and lowest points win. If there is a draw then total time will count. Hook has a start time of 11AM so is accessible to all (even day trippers) and Harbourman is local. I know it will not suit everyone as some will be doing IM.
Our targets for 2018 are:
To increase the number of members completing the NS 4 races by 40% compared to 2017
 To double the amount of girls who complete 2 or more races in 2017
To win the Team Relay
To win the Mens team club champs
To win the Womens team club champs
To win the Mixed team club champs
To have 10 individuals place in the top 3 of their AG's
So let's all enjoy the Christmas merriment (just not too much) and then get your season planned and roll on the training its only 22 weeks to Carlow !
NS Committee, John, Siobhan & Ivan