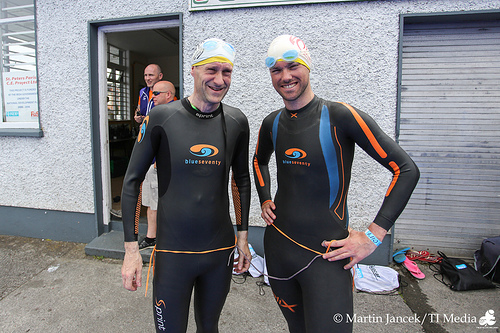 Piranha Triathlon Club are saddened to learn of the death of Michael Delaney. Mick and his wife Fionnula were former Piranha members. Mick's sister Aisling is a current club member.  
Matt Coughlan has great memories racing with Mick:
I had the pleasure of racing with Mick in a number of races – including in Athlone and as part of the para race at the WTS in London in 2013. To say it was an eye opener is an understatement. The humble bravery Mick and all para athletes in his position display in competing is immense. Mick had already achieved great things in athletics and cycling but was no less competitive taking on a new sport including learning how to swim. We had more than a few hairy moments around tight corners on the wet tarmac in Hyde Park trying to stay upright – in no small part due to his immense power as a cyclist. He was was fabulous athlete.
Matt wrote a fantastic race report about the ParaTri national championships in 2013:
We are incredibly saddened to hear of Mick's passing. Sincere condolences to his wife Fionnula, his daughters Laoise, Riaona and all his family.