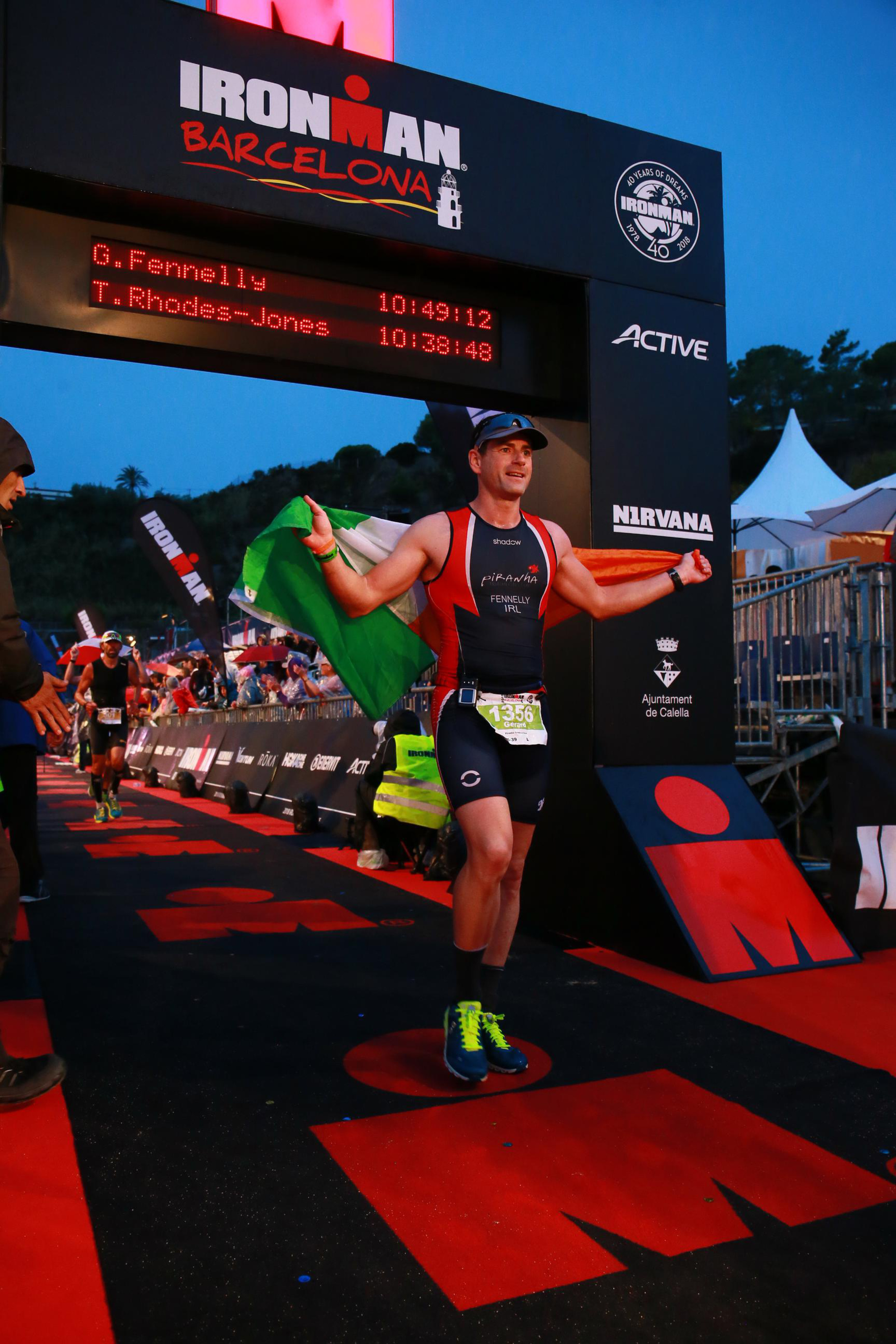 Our club is in mourning as we sadly learnt of the death of one of our longstanding and respected members, Ger Fennelly.
Ger died tragically this morning whilst kitesurfing at Dollymount strand. Ger was a vastly experienced kitesurfer and had been kitesurfing for the past 14 years.
Ger had been a member of Piranha since 2014. He was an active member and friendly face in the club. Ger volunteered his time and energy freely, leading out many Sunday spins and always helping with the club race DCT. Ger loved triathlon, representing Piranha at many triathlons around the country and abroad. He was always a welcome sight at any club training session or race. He completed Ironman Barcelona in 2018 and inspired many with his achievement, writing in detail about how he accomplished this whilst also living with Type 1 diabetes – link to his race report here. Ger made a lasting impression on many in the triathlon community and will be sorely missed by all who knew him. He had a wonderfully positive outlook on life, was a kind soul and a true gentleman.
We extend our condolences to Gers' family and friends at this time. Please reach out to your fellow club members for support on hearing of this awful news.
May he rest in peace.