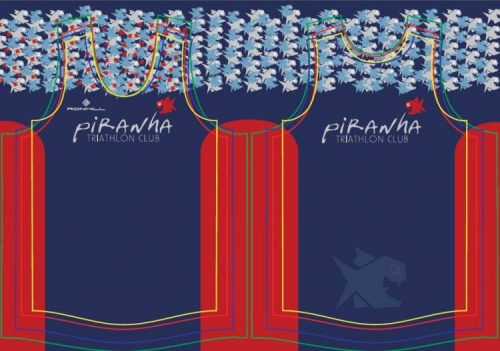 Hi all,
We are now ready to take orders for the running gear.  We are delighted to announce that after looking around the market the chosen supplier for our running gear is Ronhill.
Please note that Ronhill advise that the lead-time should be in and around 7 weeks.
THE GEAR
The following running gear items are available for purchase:
| Item Description | Price / Item € |
| --- | --- |
| Running Singlet (PTC design is sublimated) | 21 |
| Running T-Shirt (PTC design is sublimated) | 22.50 |
| Navy running shorts (race style) with PTC logo (lining included inside shorts) | 18 |
| Navy running shorts (square type), includes a zip pocket at the back with PTC logo (lining included inside shorts) | 18 |
Please note that the above price includes VAT, delivery fee from the UK and a PayPal processing fee (approximately €1.80-2.00 per transaction).
SIZING
Unfortunately, due to the limited time available before Dublin City Marathon (along with the above lead-time), we will not be holding any sizing sessions. However, the following sizing chart should assist with choosing your appropriate size of singlet / t-shirts.
Adult Size Chart – Tops 
Men's
XS 34"
Small 36"
Medium 38"
Large 40"
XL 42"
Ladies
XS (8) 32"
Small (10) 34"
Medium (12) 36"
Large (14) 38"
XL (16) 40"
Adult size charts – shorts 
Men's
XS 28" waist
Small 30" waist
Medium 32" waist
Large 34" waist
XL 36" waist
Ladies
XS 26" waist
Small 28" waist
Medium 30" waist
Large 32" waist
XL 34" waist
Otherwise, feel free to drop into any good sport shop and test out Ronhill gear.
HOW TO ORDER
Please note the following:
Closing date for orders is Friday the 18th of August 2017.
Place your order using the PayPal links below.
Ensure to put your name in the order.
Once you have placed your order via PayPal, you will receive a confirmation email from PayPal as a form of receipt.
We will notify you once the gear is available for collection and the procedure involved.
Thank you
The Gear Committee
Men's/Women's Singlet's
Men's/Women's T Shirts
Men's/Women's Race Style Running Shorts
Men's/Women's Square Style Running Shorts