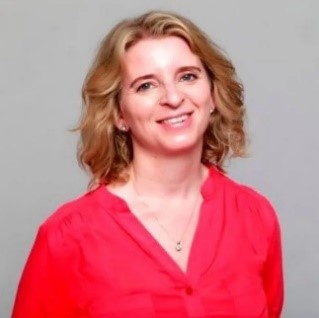 Here are the details for this year's Karen Fenton 5km Memorial Run. It takes place in Ballinora, Waterfall, Co. Cork on Sunday, April 14th at 12.30pm.  To register, click on this link.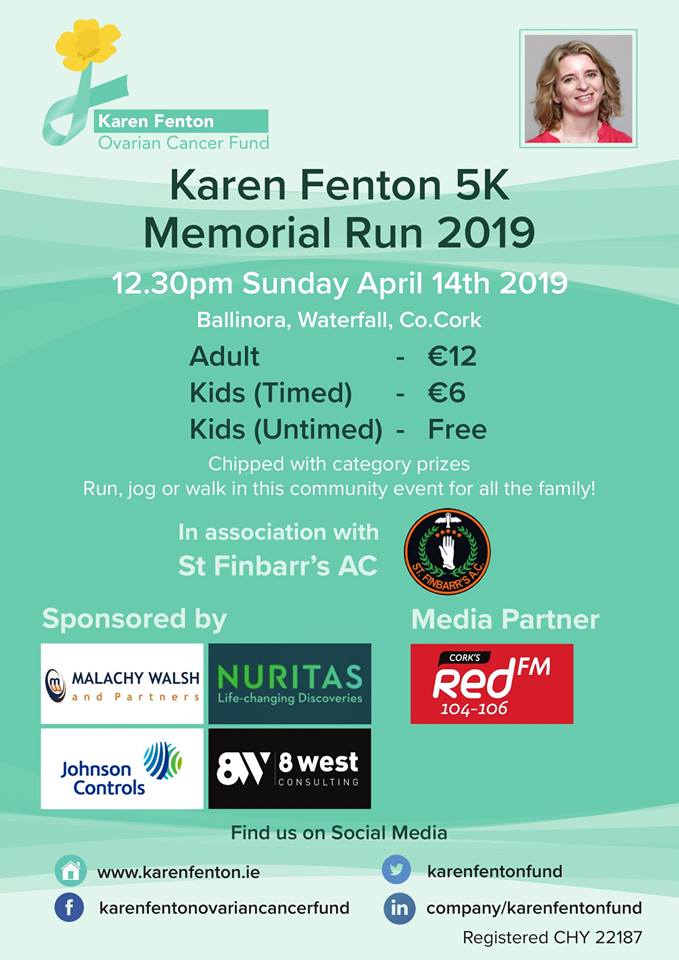 For details on the race schedule click this link.
Karen Fenton (By Joanna Peart)
Karen Fenton was a club member who burst onto the scene in 2015, a dynamo of activity, fun and adventure. I doubt there was a club member who didn't know Karen. She was up for anything; I'd say she boasted the highest competition: training hour's ratio in the country. She was about to start a job in a start up with exciting potential, a match for her values, on the day she went into hospital. It was the first warning of the reality of her sudden illness when they weren't able to hold it open for more than two weeks for her.
Karen loved people, she loved helping and getting involved, running the John Davies Memorial Run in 2016, joining the Piranha Committee at the end of the year. She was passionate about many things including Amnesty International, sustainability, as well as representing and organising Piranha Newbie's in her role as Newbie coordinator. And she was as sensitive as she was outspoken. She had faced the usual challenges of life and more and some cut deep. She had such empathy for people as a result and was the most supportive friend to anyone she met. Even during her brief and devastating illness she thought most about others.
This was clear from the incredible turn out on that saddest of days at her funeral. Her Australian posse who had travelled to support her during her fight arriving only in time for her funeral. Her extended family, her many many friends and the incredible show of Piranhas.
One of her regrets was not to be able to travel to visit her beloved Clontarf one more time. That stretch of Piranha country, the scene of Saturday runs, meeting point for spins, icy dips and manys the coffee at the Ebb and Flow. The place is infused with memories of her spirit, her smile, her guitar sessions, her refusal to give up and above all her support.
Her family has created a fund to keep Karen's name alive and to raise money and awareness to prevent any individual and family suffering this loss. Nothing can bring Karen back and every action is meaningful.
 A year on….. in Memory of Karen Fenton (By Joanna Peart)
The Fenton family organised a memorial run in Karen's name this year, around the time of her anniversary. I drove down late the night before, dark and wet, a year since the same journey was taken, three in quick succession. One the Thursday before she died, when she'd just moved to the hospice. We blew each other a kiss as I was leaving, maybe to keep the enormity of our goodbye at bay. It worked until I took a step or two on unsteady legs, realising I'd probably never see "her" again, when it hit like a train of dread.
The year after that had such a fuzziness to it. Life continued on, seeming to close around where Karen had once been, her new job already gone to someone else, her room reoccupied. It felt judgemental it was so inexorable. Being in touch with Karen's Mum and Dad gave reality to the enormous and never ended gap she left behind. The tireless work and spirit of her brothers and sisters in carrying on her name a measure of how much she mattered.
I drove down the day before and arrived at the house where Mrs Fenton welcomed me in despite the hour. The next morning, the village was alive with people, the sports hall buzzing with faces from Piranha, from her posse some of whom had travelled from Australia, community overflowing like the skies above, brightened by fluorescent running gear and good spirits. I was on one of the registration tables seeing first-hand the pre-race excitement and nerves, whole families and groups of friends out for the day in her name. It was a magical space, a space where grieving could begin.