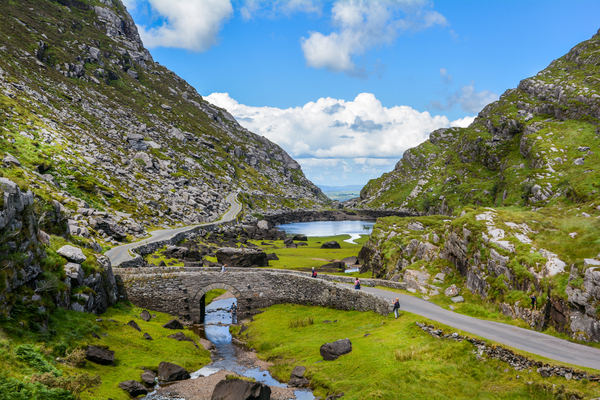 Piranhas,
So after our recent post about the Killarney training camp, there is plenty of interest in returning to the Kingdom. Nearly 70 people have indicated their interest in this camp so the places will snap up quickly!!!!
WHO CAN GO?
For insurance reasons, only members of Piranha Triathlon Club are allowed to attend the camp training sessions.
WHEN IS IT KICKING OFF?
The Killarney Training Camp this year will take place on Thursday 29th March for a total of 4 nights. Similar to last year, we have booked the self-catering apartments at the Glen Eagle Hotel.
http://www.gleneaglehotel.com/en/self-catering-apartments-killarney/
HOW MUCH WILL IT COST?
Due to an increase in the cost of accommodation, the camp this year will cost EUR240 per person.
WHAT DOES THIS INCLUDE?
The camp includes the following
4 Nights' Accommodation
Final Night Meal (excluding drink)
Training Camp
Some grub on final day cycle
Use of Hotel Leisure Facilities
Breakfast is available on request.
HOW DO I PAY?
We have a limited number of spaces available this year, so please ensure to book your spot as soon as possible – it is a first come first served booking system, so don't miss out!
If you are interested in going, please arrange to transfer EUR240 to the account listed below ON OR BEFORE FRIDAY, 10 FEBRUARY:
Account name: Niall McDonnell
IBAN: IE41AIBK93236109025096
BIC:   AIBKIE2D
PLEASE ENSURE TO INCLUDE PAYMENT REFERENCE AS: 
KIL PTC [INSERT NAME]
Once funds have been transferred to the specified account above, please email [email protected] to confirm your place.
NB: WE WILL NOT BE ARRANGING ANY REFUNDS ONCE YOUR PAYMENT IS MADE.
WHAT IS NEXT?
So that we can gauge what our camp attendees are looking for, we would appreciate if you could complete the following questionnaire:
www.surveymonkey.com/r/WPD23HC
We will be in touch shortly with regards to (i) training plan and (ii) accommodation arrangements.
VOLUNTEERS – PRETTY PLEASE….
Given that this is a club organised camp, we are looking for some of our seasoned members to help out with (i) bike leads (we need a minimum of 8) (ii) social and (iii) any other help will be much appreciated.
Drop us an email or text if you are interested in helping out with any of the above. We will be in touch either way.
LET'S MAKE THIS ONE EPIC CAMP!
Should you have any questions, please drop us an email:
Dave:   [email protected]
Niall:     [email protected]
Cheers
Niall & Dave