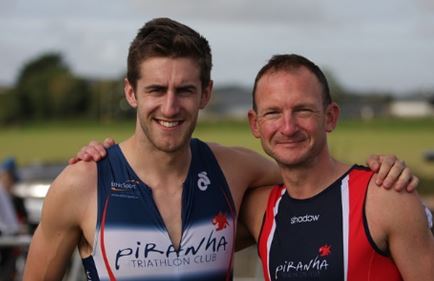 The season is almost over and the final race on the calendar is the last Club Race. Pulse Port Beach is a wonderful way to say farewell to Season 2018 before a good night out courtesy of our wonderful Social Team – Adam and Richie. (In The Jar – Wexford Street on Saturday Night).
Back to the task people! The Men's Team and Women's Team are currently leading the National Series but there many points up for grabs on Saturday. Remember every finish counts and every point counts!
Pulse is a great race to give it your all: A sea swim with a beach start divided into 3 waves, a closed road for the bike and a shortened run (4.8k) with a slight descent after the turnaround point. The race should pose no problems for those of you who've been following the NS strategy through the season, as you've become acquainted with the challenges that completing a triathlon poses.
This note has the following sections:
Who's Racing?
Final Schedule and Race Briefing
Pre Race Advice
Getting There and Car Pooling
Who's Racing?
63 Piranhas are Racing Pulse Port Beach:
| | | | | |
| --- | --- | --- | --- | --- |
| Shannon Kelly | Siobhan Forman | David Kelly | Ava Whelan | Marlon Major |
| David Beggs | Wini Gallagher | Tom McEnery | Becky Woods | Barry McIntyre |
| David Bradish | Nicola Hickey Crowe | Finbar O Grady | David Bray | Simon Montgomery |
| Carl Byrne | Lara Kearins | Derek Organ | Jonathan Bunce | Tony O Grady |
| Ross Condy | Lucy MacAuley | Ross Ringwood | Aidan Canny | Frank O Dea |
| David Connolly | Aileen McCarthy | Brian Stanley | Michael Dowling | Simon O Regan |
| Ciaran Costello | Eimear McHugh | Regina Bowe | Ivan Eustace | Alan Owens |
| Kevin Daly | Anne Morrissey | Lorraine Carrabin | Aidan Hughes | Shay Phelan |
| Richie Dooley | Fionnuala Ni Bhroin | Celine Clerkin | Paul Jennings | Mark Pringle |
| Brendan Doyle | Deidre O Grady | Caoimhe Costigan | John Kearney | Gareth Robinson |
| Martin Dunne | Aine O Sullivan | Trish Eadie | Sean Kearns | Peter Sweeney |
| Colm Fitzsimmons | Liz Rouine | Mathilde Failly | Noel Kelly | John Walnutt |
| Adam Goslin | Sean Walsh | | | |
| | | | | |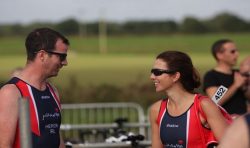 Final Schedule and Race Briefing
Pre-Race Registration – will take place in Cycle Superstore, Airton Road, Tallaght, Dublin 24 on Thursday 20th September 2018 from 6:30 to 8:30pm.
Pulse are looking to run a Green Triathlon – In keeping with an environmentally friendly event don't forget to you bring your own "Bag for Swag" to put all your race goodies in.
As at the time of printing, the race schedule for Saturday, 22nd September is as below.
RACE SCHEDULE – 22/09/2018
Registration Opens
07:00
Transition Opens
07:00
Cat1 & Cat2
NS (AG)
Registration Closes
08:30
08:45
Transition Closes
08:45
09:15
Competitor Briefing
08:50
09:30
Move to Swim Start
09:30
09:45
Warm Up
09:40
09:50 – 09:55
Swim Start Male Cat 1 & Cat 2
09:50
n.a.
Swim Start Female Cat 1 & Cat 2
09:55
n.a.
Swim Start Age Groupers Wave 1
n.a.
10:10
Swim Start Age Groupers Wave 2
n.a.
10:15
Swim Start Age Groupers Wave 3
n.a.
10:20
Link to race details here —–> http://www.pulsetri.com/club-ra…/pulse-port-beach-triathlon/
In Particular Note –
The roads around Clogherhead will close so give yourself time to get there. The Google Map location is – Port Beach, Mitchelstown, Co. Louth
The swim is from a beach start – if you are a nervous swimmer wait to the back so as not to be caught in the melee.
There is a long run in transition on grass, usually they put each club together, and so all Piranhas will be together. Try and get a good marker as to where your bike is as it is quite a large transition
The bike course is on closed narrow country roads with left turns. There is a slight incline in the first km so choose an easier gear
The run is an out and back with a slight incline coming into the turnaround (where there is a water station). It is downhill on the way home so don't leave anything out there!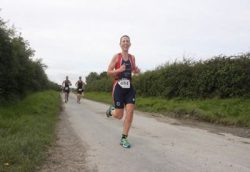 Pre-Race Advice
Race Week
In the week before the race, being well-rested is vital. Triathletes have a (good) habit of being very committed to training and often find it hard not to train! However, the week ahead of a race is one of those times when you should take that break and not feel guilty about it. The training that matters has been done already and flogging yourself a few days before a race is not wise! However, tuning up in the form of short and sharp intervals across all three disciplines is generally recommended. Eat good and nutritious food and stay hydrated.
Make sure you have everything you might need for the day! Of critical importance is your TI card or one day licence – no licence, no race! You should know yourself what items you need, but as a guide, see the sample checklist below:
Swim
Tri suit or swimsuit
Wetsuit
Cap
Goggles
Antifog solution for goggles
Spare goggles
Ear plugs
Bike
Run
Other Options
Medical info/emergency contact card
Prescription/over-the-counter medications
Baby wipes (for cleanups) or hand sanitizer
Race number and documents
Race belt (for number)
Safety pins
Transition bag(s)
Handlebar end caps
Cash/credit card/photo ID
After-race clothing (insulation layers if cool)
Duffel (catch-all for loose gear)
Race Day
Outlined below is a comprehensive warm-up that incorporates all three disciplines and requires a decent amount of time. What is arguably as important as the physical side of warming-up is the logistical and mental preparation. Make sure that you have everything positioned where you want it (the logistics), ideally as early as possible, so that you can then prepare (mentally) prepare. Assuming you have allowed sufficient time, this should incorporate familiarising yourself with the course, in particular, in and around transition. If you have any particular concerns, try to limit these. For example, nervous swimmers might walk to the turnaround point to get the measure of the course and note landmarks that might be reassuring during the race; if your bike handling on a TT is rusty, navigate a few corners. Make sure your bike is roadworthy and operating smoothly (faulty bikes cause anger, anger leads to hate, hate causes suffering………..and we know where that leads!).
Cycle
Before you rack your bike, try to get 10-15 minutes easy cycle- this will give you a feel for you race position, changing gears and pedaling technique. Keep this cycle at easy intensity- This can be a couple of hours before the race start and the purpose is to give you a feel for the bike (Use run/swim as warm up before race).
Transition
 When racking your bike: Do a couple of jogs through the transition and visualise where you have to enter and exit for T1 & T2. Know exactly where your bike is – memorise how to get to your bike quickly. Placing a ridiculously colourful towel on the ground by your bike is sometimes useful as it can be easy to spot as you run along a row of bikes. You can place your runners, gels, visor, sunglasses etc. on the towel so you can grab them before you head out on the run. Alternatively, note a fixed landmark (not a bike!) and practice making your way to \ from the entry \ exit point.
Run
After racking your bike and setting up your transition completely, do a run warm up next – complete 10-15 minutes jog with 5x 10 strides seconds at intensity of 7/10. Aim to finish your run warm up approximately 20-25 minutes of starting your race, then get wetsuit on for swim warm up below.
Swim        
Try and get into the water to allow time for the body to acclimatize. While you don't want to get cold, acclimatising as best you can is very important. Dynamic movements of your arms and shoulder are suggested (e.g. circling your arms and practicing the swim motion). Start with some aerobic swimming and add 4 x20 seconds at race intensity, with 1 minute easy between each.
Getting There (and Car Pooling)
Registration and race day parking details are outlined in the Race Briefing.  Note the Roads Close in Port Beach at 9.00h so give yourself plenty of time to reach the Race Venue. The triathlon takes place at Port beach, just north of the village of Clogherhead in Co. Louth and accessed via local road L2244. (GPS 53.827153, -6.261462). Registration, transition and parking will all be at the same location.
The Google Maps Location is NOT Clogherhead – It is Port Beach, Mitchelstown, Co. Louth (Otherwise you end up going through Drogheda which can be busy on a Saturday).
Travelling from Dublin and further south you will exit the M1 motorway at Junction 12, proceed to the end of the slip road, and turn right onto the R169, direction Dunleer (note: the M1 is a tolled road between Dublin and Junction 12, cost is €1.90 for a car). At the next T-junction, turn left onto the R132, direction Dunleer. Continue on the R132 into the village of Dunleer. In the centre of the village, turn right onto the R170, direction Clogherhead. There is a fenced compound belonging to a hardware store at this junction. Follow the R170 and then the R166 towards Clogherhead. There are a number of sharp junctions along the road, remain on the R170/R166. Continue along the R166 until you see a yellow sign directing you to turn left for the Triathlon (you may see signs before this for Port beach, please ignore these and do not turn off the road until you see our sign). Continue to the end of this road and then turn left onto the Coast Road (this will be signposted with a yellow sign). Continue along this road for approximately 2 km and you will reach Port beach. If you miss the turn and end up in Clogherhead village, turnaround and proceed back towards Dunleer. You will come to a crossroads with a church on the right hand side. Turn right at this crossroads following the road signs for "Coast Road" and "Port beach". Continue along this road for approximately 3.5 km and you will reach Port beach. Easy, right?! J
Wishing you all a Good Race.
Good Luck!
Siobhan, John and Ivan
Siobhan Forman, John Wallnutt and Ivan Eustace
National Series Coordinators